I am a

huge

Star Trek: The Next Generation fan.
Seriously, I can't tell you how many times I've watched every episode and can never get enough. So on December 18th it was a sad day among the Star Trek family.
In case you didn't know
she was the voice of the computer for all the Star Trek TV Series and Star Trek films
. Listen to her announce a
Warp Core Collapse
. She just recently lent her voice as the ship's computer for the new
Star Trek film
to be released in 2009.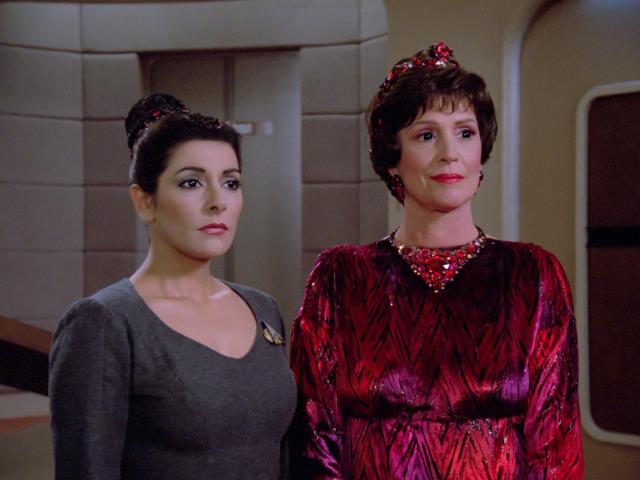 Most Trek Fans will remember her as
Lwaxana Troi
in TNG (
The Next Generation
) as Troi's mom.